SHORT BUSIATA TRAPANESE WITH 100% WHOLEMEAL TUMMINIA FLOUR GR 500
Regular price
€3,99
Sale price
€4,50
Unit price
per
Sale
Sold out
Busiata di Tumminia is an artisanal pasta made with durum wheat of thymine, also called marzuolo wheat. Tumminia is a cultivation of marzuolo wheat, already widely used already in the Greek era. The flour obtained from this wheat allows the production of dark-colored hard pasta that offers great taste and digestibility. Do you know why it is called busiata? The most accredited hypothesis is that the name comes from the busa, a stem of the disa – a typical plant of the Mediterranean scrub – that the farmers of the area used to wrap and tie the bundles of ears. Ingredients: flour of Tumminia, water. Processing: The busiata is drawn into bronze and dried slowly at low temperature. Cooking time: 8 - 10 minutes.
Info Spedizioni

La spedizione ha un costo di 4,90€ per ordini sotto i 39€. E' gratuita per ordini superiori a 39€.
Condividi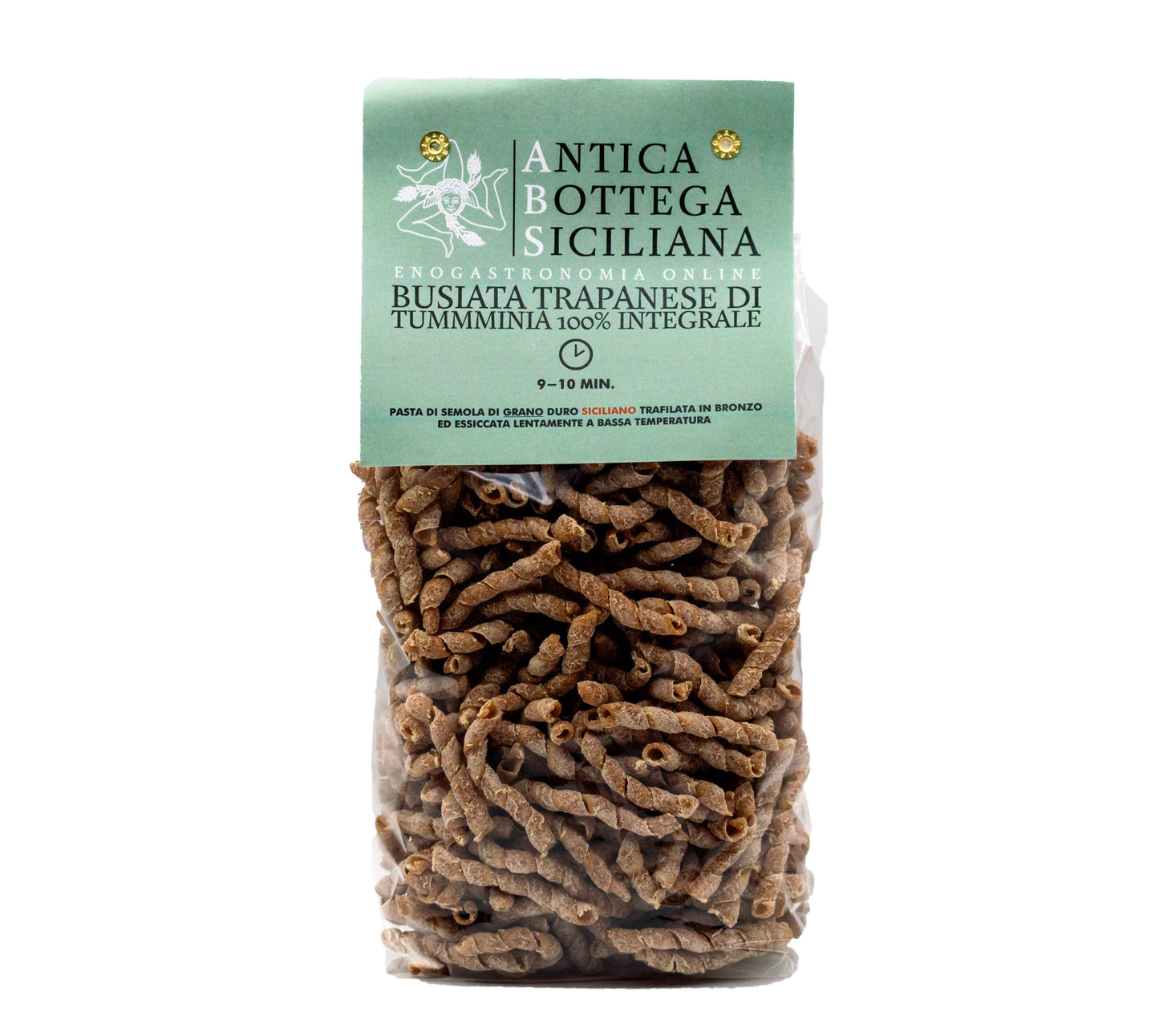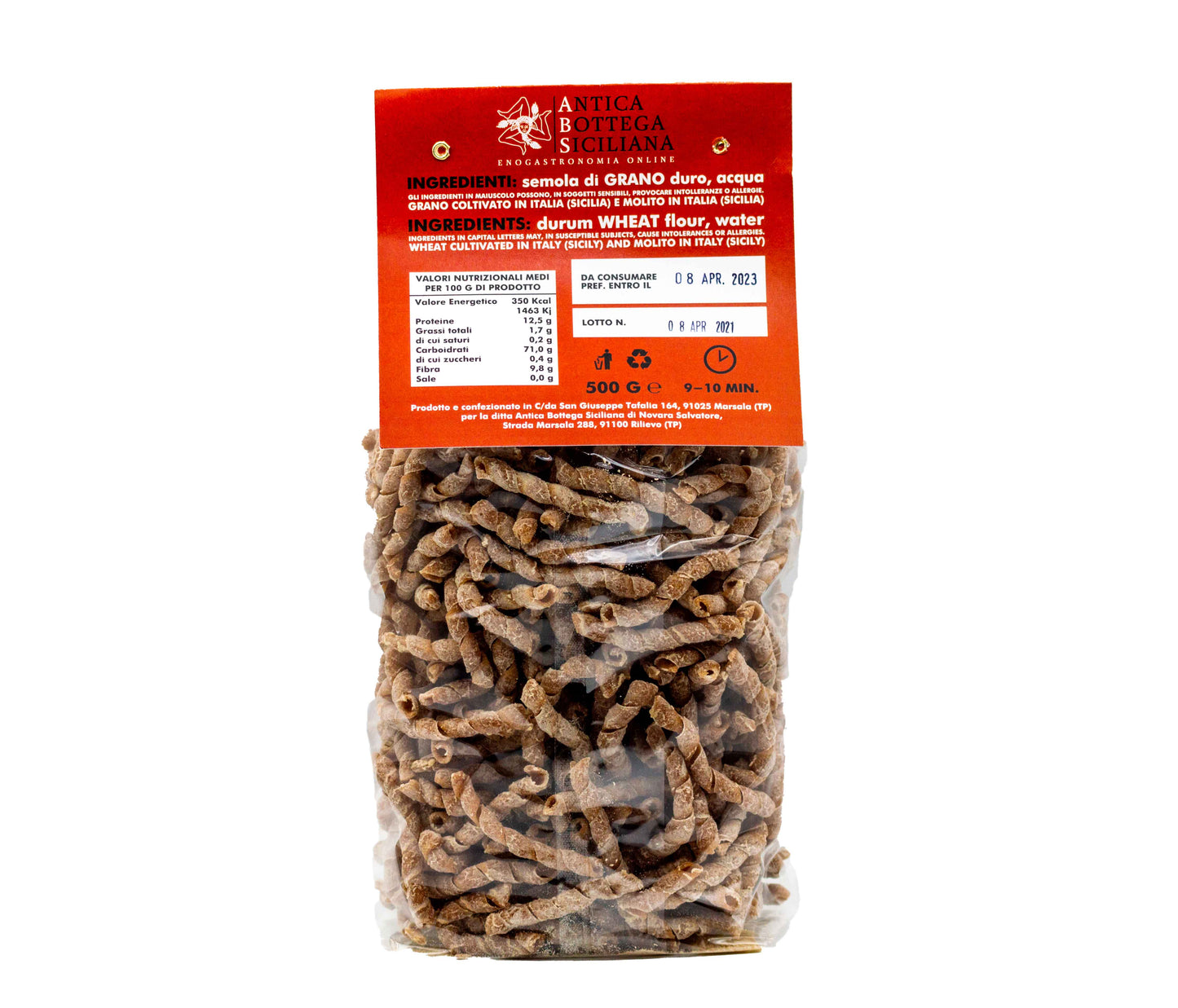 BUSIATA TRAPANESE CORTA CON FARINE DI TUMMINIA 100% INTEGRALE GR 500
Ottimo prodotto super digeribile
Compro spesso le busiate di tumminia poiché sono perfette per la mia dieta, solo integrali e molto digeribili.